Check Presentation Video

Click below to watch Kevin Kim, General Manager, representing Subaru of America, Inc., on behalf of Puente Hills Subaru, City of Industry, CA present a check for $24,270 to non-profit organization Circle of Friends in Love. This check presentation ceremony took place at our dealership on Thursday, May 3rd 2018.



Here at Puente Hills Subaru, we are dedicated to our local City of Industry, West Los Angeles and West Covinas communities, and are committed to showing love and respect to our customers in an effort to make the world a better place.

We are honored to have been nationally recognized for our dedication to our customers and the Subaru Love Promise earlier this year with the 2018 Subaru Love Promise Customer Commitment Award.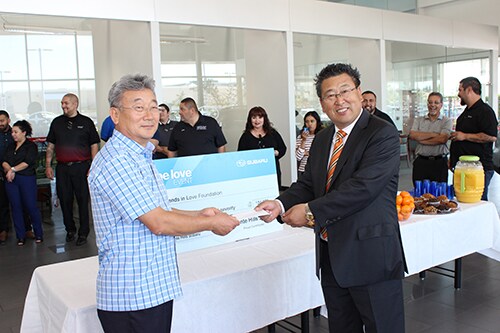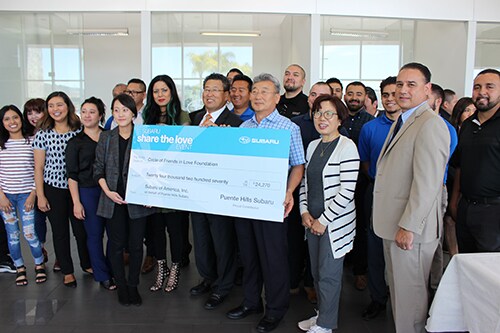 Most recently, we have partnered with our neighbors at the Circle of Friends in Love Foundation in West Covinas to support their important work within our community.

We are pleased to present this non-profit organization with a donation of $24,270 as part of this past year's Subaru Share the Love Event. This donation, which was made possible in part, from the generous outpouring of love from our customers is our highest total to date, and marks an increase of nearly $7,000 from the total funds raised for this organization during 2016's Share the Love Event.


Circle of Friends in Love is a non-profit organization that promotes friendships between students with developmental disabilities and high school volunteers whose vision is to enhance the lives of children with developmental disabilities by providing opportunities for social connections with peers, encourage high school students to have open minds and hearts for students with developmental disabilities and build lifelong friendships through cooperation, hard work and interaction.
Click here
to visit our Subaru Love Promise page to learn more about our community support initiatives.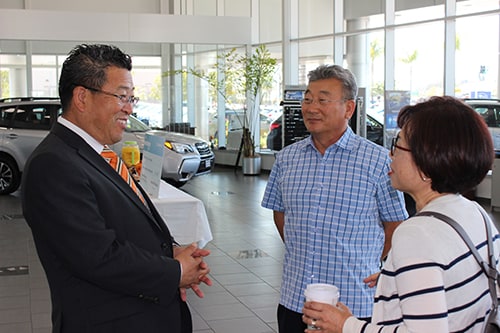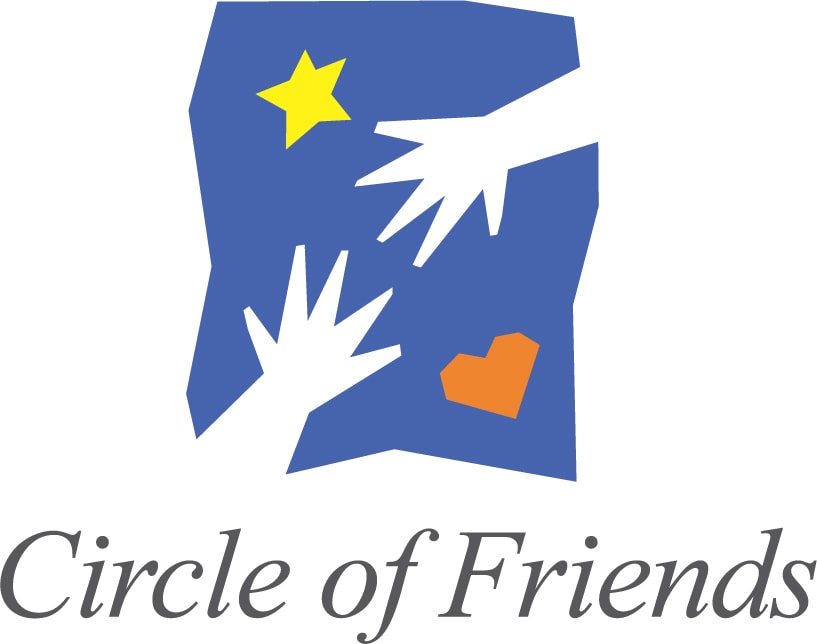 More About Circle of Friends

Circle of Friends (COF) is a non-profit organization that was started to help children and teenagers with special needs facilitate friendships. Circle of Friends was founded in January 2002 by two families with teenagers with autism and five high school volunteers. The parents of the children with disabilities desired for their children to having meaningful friendships both with other children suffering with autism and other developmental disabilities as well as peers who are typically developing. From a humble start with two students with autism and five volunteers, by the end of 2009, Circle of Friends has grown to a program that serves 30 children with special needs with 45 student volunteers, 16 adult volunteers, and two college interns.

Hours
Monday

10:00am -5:00pm

Tuesday

9:00am - 9:00pm

Wednesday

9:00am - 9:00pm

Thursday

9:00am - 9:00pm

Friday

9:00am - 9:00pm

Saturday

9:00am - 9:00pm

Sunday

10:00am - 8:00pm