The 2022 Subaru Love Promise Community Commitment Award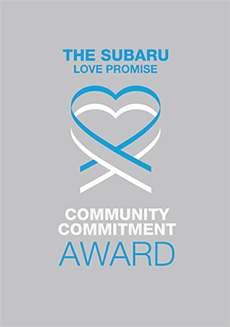 We've been nationally recognized for our dedication to our community and the Subaru Love Promise.
We're honored to receive the 2022 Subaru Love Promise Community Commitment Award. This award nationally recognizes Subaru retailers who are making the world a better place while demonstrating an outstanding commitment to supporting passions and causes in local communities. These efforts are focused in important areas such as the environment, community, health, education, and pets.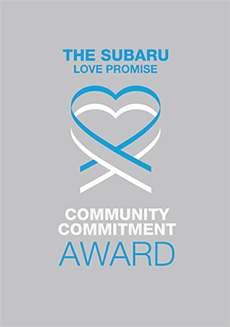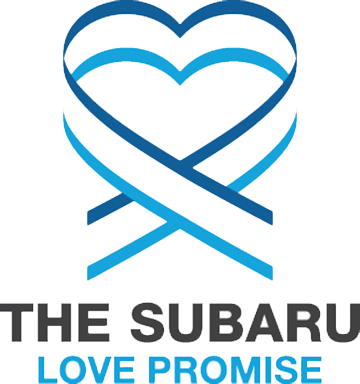 What is the Subaru Love Promise?
Subaru and our retailers believe in making the world a better place and the Subaru Love Promise is our vision of respecting all people. This is our commitment to show love and respect to our customers and to work to make a positive impact in the world.
How is Puente Hills Subaru dedicated locally to the Love Promise?
Our Love Promise can be seen in various partnerships with local charities and non-profits. We're grateful for the opportunity, not only to be a part of our community, but to serve it as well.
Love Promise Stories from Puente Hills Subaru
Subaru and Puente Hills Subaru believe in making a positive impact on the communities in which we live and work. We uphold that belief through our Love Promise Community Commitment. Every month, we select inspiring stories from customers and partners from around our area who strive to support our collective commitment and feature them here
Women's & Children's Crisis Shelter - Marilynn M
Puente Hills Subaru's Share the love event, has impacted operations at the Women's & Children's Crisis shelter immensely. With their generous donation of unrestricted funds we can cover food costs for one year for all our emergency shelter clients. Women's & Children's Crisis Shelter is committed to providing safety, shelter, and hope to victims of domestic violence. WCCS believes that people should be treated with respect and dignity. That people have the right to live without fear of violence and should be empowered. WCCS believes in the responsibility to act and in the need to engage the community. Our greatest challenge is meeting the increasing demand for our services and the increase in cost. The demand for DV services increases with every passing year, and so do the costs for food, utilities, mileage, and staffing salaries to be able to support more clients. WCCS's primary need is financial support to provide shelter, food, clothing, counseling, and other supportive services to women, men, and their children who are fleeing domestic abuse.   WCCS offers 28 beds and three cribs, and a 24-hour hotline with bilingual operators. Clients are admitted based on need and availability and may stay for up to 45 days. Upon entry, clients receive clothing and hygiene items, and receive three nutritional meals and two healthy snacks daily. Counseling services are provided by a Licensed Therapist weekly to both adult and children. Clients are assisted in stabilizing their situations financially, accessing legal resources, meeting medical needs, attaining suitable housing, and self-sufficiency. They also attend domestic violence support group and parenting classes. Because of the Share the Love event donation, more clients are able to receive the help they need.

---
Charity event for Boys & Girls Club of Whittier - Stephanie S
Puente Hills Subaru was one of the sponsors for our Spin for Charity event for the Boys & Girls Club of Whittier. The event focuses on 30-minute segments of cycling that involved over 48 individuals to cycle for charity. The event also included fun raffle prizes, power snacks and beverages for the sponsors. The MSF Spin for Charity raised over $6,945. The Boys & Girls Clubs of Whittier (BGCW) was founded in response to the community's need to provide youth with a place to go for guidance, learning, fun, development, and the opportunity for character-building. The Whittier Boys Club first opened its doors in 1967 with support from the WhittierFire and Police Association. In 1980, the Club expanded to include girls. Since opening our doors,BGCW has expanded to provide after school programs at school sites throughout the community.Today, the Boys & Girls Clubs of Whittier serve over 3,700 children from 6 to 18 years old annually, with1,700 members attending our sites on a daily basis. Of the youth we serve, 89% come from a minority home and approximately 80% are low-income, qualifying for free and reduced-price lunch.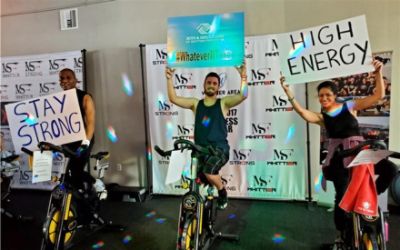 ---
Priceless Pets Prom - Ashlee S
A big thank you to Puente Hills Subaru for being such a large donor and making our first ever Priceless Pets Prom a success. We were able to raise almost $16,000 for the homeless animals in our care and we danced the night away having the best time. Over 500 animals will be helped through this money, and we are able to continue in our mission of saving one by one until there are none. We are so thankful for you and for all you do for homeless animals!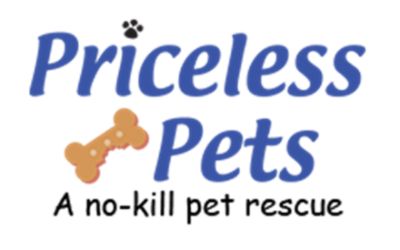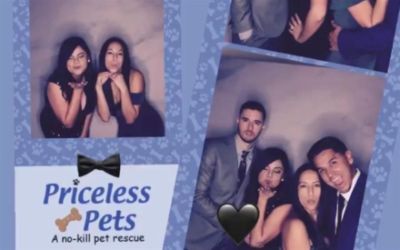 ---
SUBARU LOVE PROMISE - ASHLEE S
Edith was rescued from Kentucky! She was brought here as part of Priceless Pets Hound Relocation Program, where we bring pets who are over bred from other states to California to find their new forever families. Hound breed dogs are over bred in the southern states. They are wonderful dogs who do not deserve to be put down simply because of their breed. Edith is a sweet girl who has been dealt a hard life. She has been over bred for money, has a terrible skin condition and her eyes were in need of medical attention. She also suffered from chronic ear infections and truly she was just a mess. She was brought in, cleaned up, received the vet care she deserves and her sweet demeanor through it all landed her a forever home with an amazing family! Edith is the best girl and is thriving with her new family! As an organization, we are so thankful for Subaru for donating to her adoption through the Subaru Loves Pets initiative, and helping assist the family with the medication she needed to go home. Here is a link to find out more about our hound relocation program: https://pricelesspetrescue.org/hounds/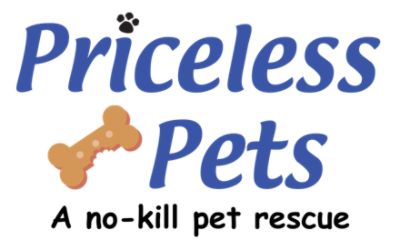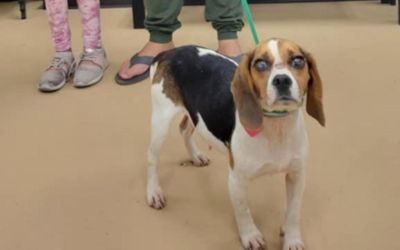 ---
Priceless Pet Rescue - illana f
In partnership with Priceless Pets, Puente Hills Subaru welcomed over 200 pets on a sunny day in October for a FREE microchip event. The event successfully chipped 247 PETS, and we are pleased to announce eight fantastic pet adoptions! Priceless Pet Rescue (Priceless Pets) is a non-profit, no-kill pet rescue operating out of multiple adoption centers known as "The Orphanage," with locations throughout Southern California. All animals are rescued from surrounding high-kill, high-access shelters, owner surrenders on a case-by-case basis, and other various circumstances. The goal is "Saving One By One Until, There are None Left," A mission statement we at Puente Hills Subaru support with all our hearts. Puente Hills Subaru is proud to support Priceless Price Pets and looks forward to a long-term relationship.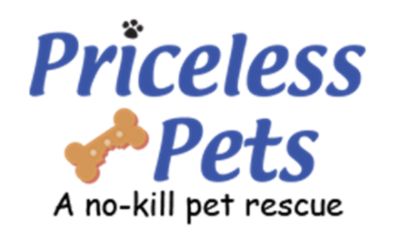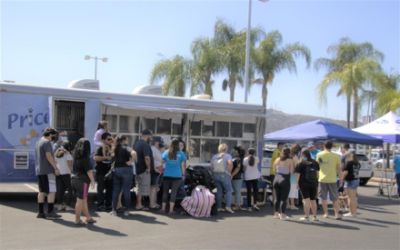 ---
The Los Angeles Regional Food Bank - Illana F
Puente Hills Subaru is proud to partner with the Los Angeles Food Banks. Puente Hills Subaru has volunteered over 100 person-hours to assist the team at LA Food Bank with packing, loading, food donations, and necessities to serve as donations to families all across the Los Angeles area. The Los Angeles Regional Food Bank's mission has been to mobilize resources to fight hunger in the community since 1973. Since 1973, the Los Angeles Regional Food Bank has distributed more than 1.7 billion pounds of food. The Food Bank collects food from hundreds of resources. With the help of 30,000 volunteers annually and an agency network of more than 700 partner agencies, serve more than 900,000 people monthly. Puente Hills Subaru is proud to partner with such an outstanding agency and looks forward to assisting for years to come.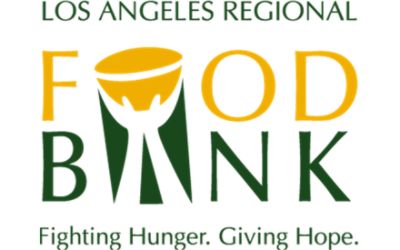 ---
Women And Children Crisis Shelter - Illana F
Puente Hills Subaru, in partnership with Subaru's "Share the Love" charity, was proud to raise $61,864.00 as a donation to Women And Children Crisis Shelter. The Women And Children Crisis Shelter is committed to provide safe shelter and hope to victims of domestic violence. The Women's and Children's Crisis Shelter has diligently served victims of domestic violence: women, men, and their children. Its mission is to provide safety, shelter, and hope to victims of domestic violence. As part of our program, they collaborate with other agencies to improve overall health, wellness, and economic stability; provide culturally relevant and supportive intervention; provide educational information to prevent family violence, and maintain a 24-hour hotline. They operate on a 24-hour basis, and all of our programs are free of charge. WCCS was founded on the belief that everyone has the right to a violence-free environment; that violence, be it physical, actual or threatened, emotional or psychological, has no place in healthy relationships. Puente Hills Subaru is proud to partner with such a fantastic organization and looks forward to a long-term partnership.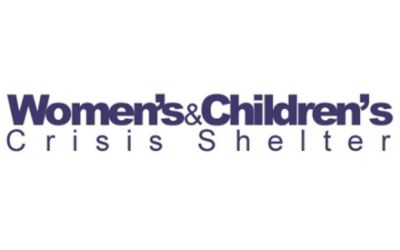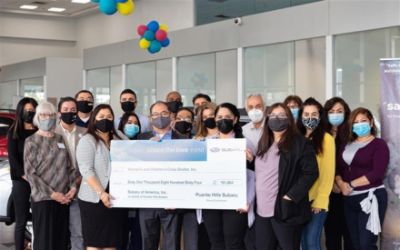 ---
Puente Hills Subaru Donation to City of Hope - Rachel W
On July 18th, The Leukemia & Lymphoma Society California Southland Chapter had the pleasure and wonderful opportunity of delivering 80 blankets, art & craft kits at the City of Hope Medical Center for a special Loves to Care donation drop-off. These comforting gifts were accompanied by personalized messages of hope written by customers and staff of Puente Hills and LLS staff. This incredible act of generosity was warmly received by City of Hope staff who were thrilled and appreciated the donation of Subaru Puente Hills. One of LLS's amazing and dedicated volunteers, retired pediatric nurse and survivor was there and made the visit all that more special and inspiring. City of Hope staff hearts were overfilled with joy and gratitude. Many heartfelt thanks to everyone at Subaru Puente Hills and City of Hope, not only for a memorable day, but for supporting LLS's mission to cure blood cancers and improve the quality of life of patients and their families. Thank you Subaru Puente Hills for all you do.
---
Circle of Friends in Love: One Mother's Dream - Rachel L
Jonathan was only a high school student when his mother decided to create a space in his life for relationships. Her heart ached as she watched her Jonathan spent hours throwing basketball at the walls, trapped in his own mind and world. Despite the diagnosis of intellectual disorder, Jonathan was more than capable and worthy to live a life full of enrichment and purpose – He just needed some extra support. This lead to the founding of Circle of Friends in Love (COF) in 2002, a non-profit organization dedicated to serving individuals with developmental disabilities through relationship-building and recreational activities. Since 2017, Subaru has acted as a key community partner of COF, serving our families with special needs. Subaru's generous donation of $41,547.27 over the past two years has allowed COF to run its weekday program, where individuals with disabilities can meet both their disabled and atypical peers to cultivate friendships and participate in activities that teach them adapted skills. For Jonathan, he is able to play basketball with any group of peers and is considered one of the best athletes in our program. Subaru's contributions make activities like sports and music, which are often deemed as a luxury for individuals with disabilities, a feasible option. One mother's dream to see her son connect with the world became a multitude of parents' reality. And as Subaru continuously plays an essential role in creating that reality, COF in Love is thankful to the heart of giving and serving the community that Subaru displays.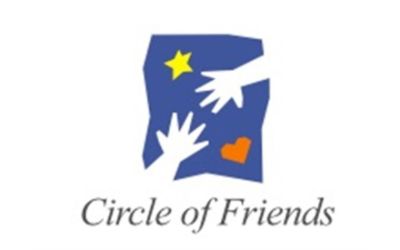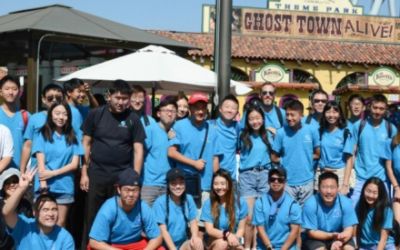 ---
Share The Love 2016 - John E
Here at Puente Hills Subaru, we have been very fortunate throughout the years to be able to help many local charities. The 2016 Share the Love Event was another great opportunity to help. This year's charity was Circle of Friends in Love. Their Mission Statement is: Circle of Friends in Love is a non-profit organization that promotes friendships between students with developmental disabilities and high school volunteers whose vision is to enhance the lives of children with developmental disabilities by providing opportunities for social connections with peers, encourage high school students to have open minds and hearts for students with developmental disabilities and build lifelong friendships through cooperation, hard work and interaction. This year, thanks to our customers tremendous outpouring of love, we were able to present a check for $17277.00 to Circle of Friends in Love. It was our highest total to date and hopefully December 2017's results go even higher.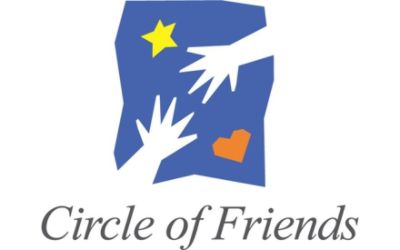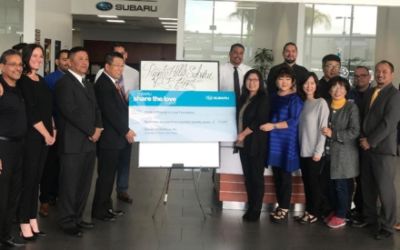 ---