Find out what your new Subaru can do for you.
As you know, vehicles today are very sophisticated. Many of our customers develop more questions after they have the car for a few weeks. Your new Subaru vehicle is engineered with advanced technology to make sure you're safe, comfortable, and entertained on every drive.
To make sure you're familiar with these features and to personalize them according to your needs, Subaru created the Love-Encore visit. You'll have a one-on-one appointment at Puente Hills Subaru with a Subaru Star Delivery Specialist who will answer any questions you have and help you explore and customize your vehicle's systems.

Schedule your Love-Encore delivery, and receive a
Complimentary Gas Card.
Just a few of the comments from customers
who've experienced a Love-Encore visit:
"What a great service this was. I had so many questions, even after reading through the manual. Clayton was friendly, clear about the features, and really made the whole encounter fun as well as informative. I felt more confident about driving and using the special features, especially EyeSight®, which I love."
"Kevin was very patient and we were so impressed not only with him, but also with all the technology available on our new Subaru Outback. The Love Encore training is a wonderful service."
"I think this was an excellent experience. At time of delivery, you are very overwhelmed, and you do not necessarily absorb all the information. Having this two weeks later gave me a chance to focus on what I am interested in, and I was able to drill down to my specific questions and issues at the time of the follow up visit. Great program!"
Contact your Subaru Star Delivery Specialist to
learn more or schedule a Love-Encore visit.
Lloyd F. Reese

Delivery Speciialist
lloyd@puentehillssubaru.com
(213) 446-4299




d530824e0ab44063a4906e2193a6a1ae
Hear From More Satisfied Customers Who Have Recently Completed a Love-Encore Visit:
"Lloyd was really thorough and very friendly and knowledgeable. There was so much covered I know my wife and I will need additional help in the future understanding the system. This has nothing to do with Lloyd, he was amazing. It has to do with the amount of information and our lack of computer savvy."
Gerald Maiques, January 3rd, 2020
"In all the vehicles I've purchased in the past 50 years I have never had a follow up introduction or customer care with a new car. Thank you!"
Rosemarie Roman, December 12th, 2019
"He was very professional and knowledgeable. He was patient with me and answered the entire question I had and he was in detail with everything and took his time. I appreciated the service."
 Michael Saenz, December 11th, 2019
"Mr. Reese was very professional and courteous which seems to be a lost characteristic nowadays. I'm glad that he provided extraordinary service. I learned everything about my WRX STi and I highly recommend the love encore delivery for every purchase"
Confidential, November 27th, 2019
"Lloyd showed my wife and me how to operate our new Forester answered all our questions. He is very knowledgeable and up to date with my Subaru model. He is an asset to your dealership."
Steve Richardson, November 20th, 2019
"The level of service we have experienced during our purchase of our Subaru is exceedingly above anything we have ever experienced during a purchase of any of our previous autos including our purchases of Mercedes Benz S550's!"
William Byron, November 12th, 2019
"Mr. Lloyd is an outstanding man. I'm not just talking about his friendly personality, but also how patient and great listener, he is very professional and knowledgeable in every way, very easy to understand the way he explains things. If my sister, myself, or any of my family members ever need to by another Subaru, I will make sure to come back to Mr. Lloyd."
Lucina Bowman, May 28th, 2018
"Lloyd Reese, Star Delivery Specialist Manager was extremely knowledgeable in every aspect regarding the 2018 Crosstrek 2.0i Premium.  He met my expectations and answered all my questions. Thank you, Mr. Reese and Subaru, for having this program."
Zinnen Murel, March 7th, 2018
"Excellent idea (by providing the Love Encore experience) and can very well be a key to customer vehicle satisfaction and repeat business in the long term."
Abel Gomez, February 7th, 2018
"Lloyd was great. He was extremely knowledgeable about the features and guided me through the process of personalizing my settings. He was also very friendly."
Dyan Pineda, February 1st, 2018
"It was a very pleasant, informative experience. Lloyd was awesome, and I came away with a deeper appreciation for my vehicle. Thank you, Subaru."
Rafael Sanchez, January 17th, 2018
"Mr. Reese did an outstanding job. He taught me so much about my car. He was super polite and funny. Thank you, Subaru."
Haroutioun Tchakian, January 11th, 2018
"Lloyd Reese was extremely knowledgeable and caring with his presentation of all the bells and whistles that the Outback Limited comes with. Mr. Reese made sure I understood about the firmware and electronic and the activation of each that applied to the safety of the Outback. This program is a nice touch for the customer to feel comfortable with the advance technology of today's vehicles…Thank you."
Val Chacon, January 3rd, 2018
Love-Encore Visit Customer Photo Gallery: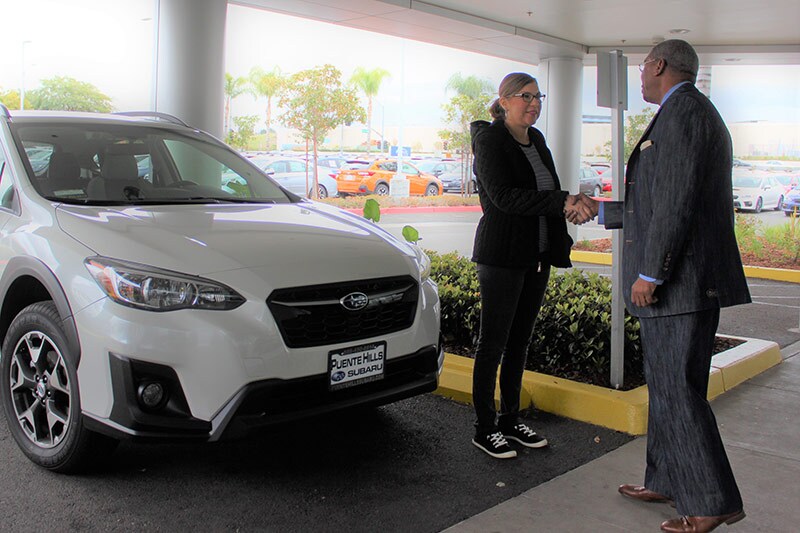 Teresa Cuella, Owner 2018 Subaru Crosstrek 2.0i Premium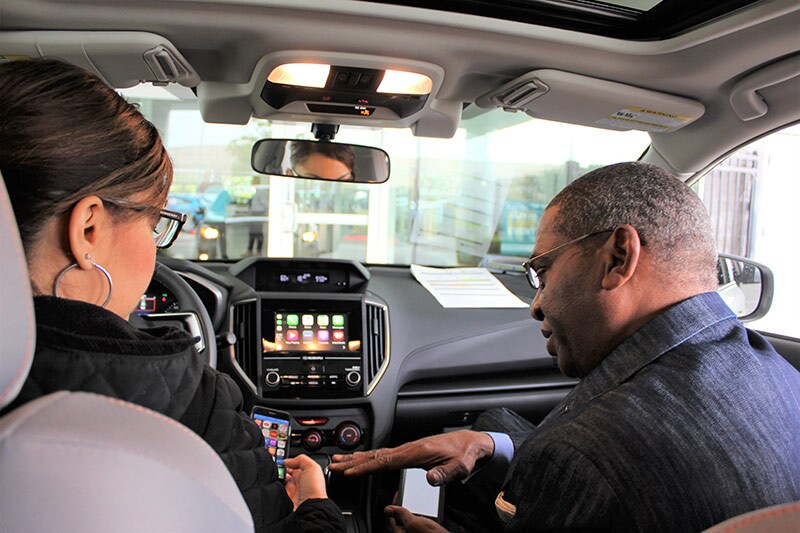 Teresa Cuella, Owner 2018 Subaru Crosstrek 2.0i Premium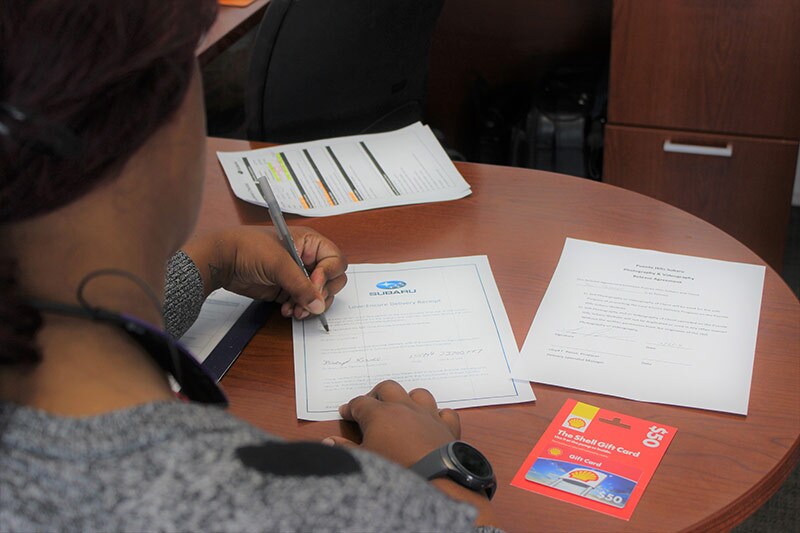 Taa Palmer, Owner 2018 Subaru Impreza 2.0i Sport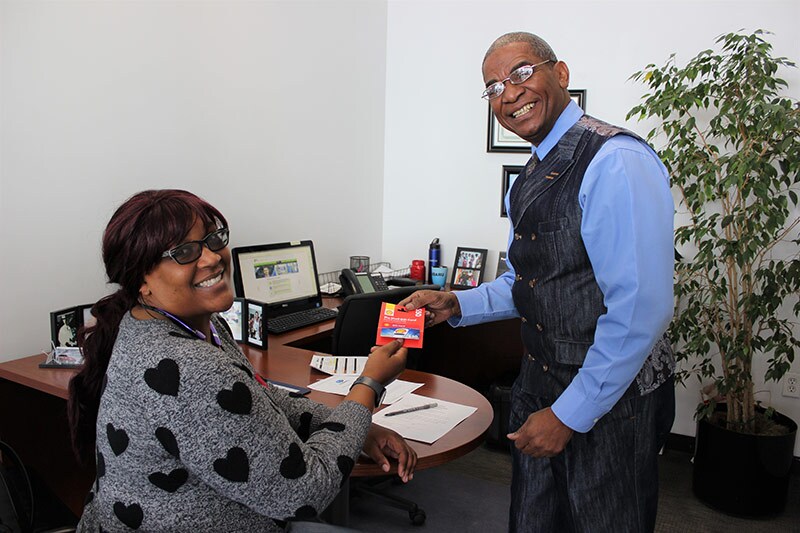 Taa Palmer, Owner 2018 Subaru Impreza 2.0i Sport

The Subaru Star Delivery Specialist, Your Vehicle Technology Expert.
Once you take ownership of your new Subaru, your Puente Hills Subaru Star Delivery Specialist will schedule a return to the retailer for a Love-Encore visit. This should take place within 14 to 45 days from your original delivery date. This is your opportunity to ask questions about your vehicle's features and functions. With the help of the Star Delivery Specialist, you will be confident understanding how your vehicle's technology enhances your driving experience.
Your specialist will explain and demonstrate how to use the systems seen on the right, plus many more, and set them up to work best for you. You will also learn about SUBARU STARLINK™ connected services and how to enroll. Please note this process may take about 30 to 60 minutes. The Star Delivery Specialist is your go-to contact for all of your technology questions before, during, and after taking ownership.